Attorney Profiles
Thomas W. Lipps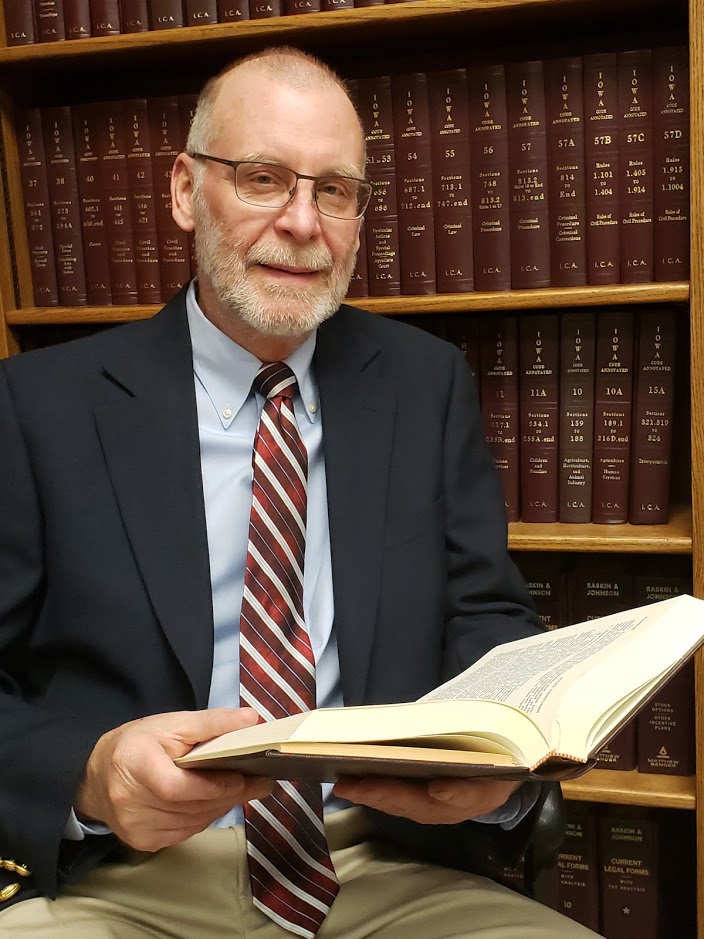 Thomas W. Lipps has sucessfully handled landmark cases, won multimillion-dollar jury verdicts and record-setting settlements.
Mr. Lipps represented the Plaintiffs who obtained a $33 million jury verdict in an environmental pollution case - reportedly a national record.
He also represented the Plaintiff in a jury trial recovering what still stands as the highest verdict in Kossuth County history - $783,000 - for a wrongful death case as well as what was reported as the highest punitive damge award - $500,000 - in Kossuth County District Court history.
Mr. Lipps, in addtion to being licensed on all State and Federal Courts, is qualified as a Board Certified Civil Trial Advocate by the National Board of Trial Advocacy and a Fellow of the Iowa Academy of Trial Lawyers. Mr. Lipps is also a member of the Iowa Association for Justice(IAJ) and the American Association for Justice(AAJ). Mr. Lipps received the 2000 Public Justice Award from the Iowa Association for Justice for holding a Poultry Factory Farm accountable for pollution. He has also handled, briefed and/or argued several significant Iowa Appellate decsions including;
2018: $501,000 judgment/jury verdict affirmed by Iowa Court of Appeals. McIlrath v. Prestage Farms of Iowa, 889 NW2d 700 (Table);
2018: Iowa Supreme Court Landmark Decision that rules it is against public policy for prenuptial agreements to bar recovery of attorney fees for a parent who litigates child custody, child support or alimony issues. Erpelding v. Erpelding, 2018 WL 3322921
2018: Amicus Brief - Iowa Supreme Court affirms continued vitality of court's landmark decison, Gacke v. Pork Xtra, 684 NW2d 168 (Iowa 2004). Mr. Lipps handled the Gacke case in 2004 where the Iowa Supreme Court declared unconstitutional a law that immunized wrongdoers and prevented homeowners from holding factory farm responsbile for air pollution damages.
2018: Reinstatement of $500,000 Jury Verdict for Stray Voltage Damages (reduced by 20% comparative fault) for damges casued to a Dairy herd by power company's electrical system. Burdick v. Interstate Power Company
Martin W. Peterson
Martin W. Peterson handles Estate Planning, Probate, Wills, Trusts Real Estate and the formation of and handling of business entities such as corporations and Limited Liability partnerships.
Peterson & Lipps are personal injury lawyers available to represent clients throughout Iowa including Algona, Ames, Anekny, Carroll, Charles City, Cherokee, Clarion, Clear Lake, Des Moines, Emmetsburg, Estherville, Forest City, Fort Dodge, Garner, Hampton; Humboldt, Iowa Falls; Jefferson, Le Mars, Mason City, Okobobi, Osage, Pocahontas, Rockwell City, Sac City, Sibley, Sioux City, Spencer, Spirit Lake, Storm Lake, Webster City and especially Northern Iowa